SERVING THE GREATER ANTELOPE VALLEY!  
"The doctor of the future will give no medicine, but will interest his patients in the care of the human frame, diet, and in the cause and prevention of disease".        – Thomas Edison
Definition: PER – FOR- MANCE  => THE EXECUTION OF AN ACTION.  
Thank you for visiting our website!
At Performance Chiropractic we know that each and everyone of us has to perform daily. Whether you are:
*   A parent rushing to feed your kids and get them ready for school
*   An athlete needing to train harder for that competitive edge
*   An injured person getting through tough demands of rehab
*  Or simply just an individual that needs to get through the tough                                                                  demands of life!
We ALL need to perform daily.  Our hope is that we can help you perform PAIN FREE.  To perform with MORE ENERGY.  And……to perform in a state of VIBRANT HEALTH!
My name is Dr. Rick Duenas and I have been in practice for over 15 years.  We are one of the few offices that truly provides comprehensive care:
  *  CHIROPRACTIC CARE      
  *  DOCTOR-PROVIDED SOFT TISSUE THERAPY                                     
  *  PHYSICAL THERAPY                                        
  *  FITNESS / PERSONAL TRAINING / WEIGHT-LOSS                                                      
  *  CLINICAL NUTRITION               
  *  HEALTHY LIFESTYLE COUNSELING                                    
  *  THERAPEUTIC MASSAGE
Let our team help you!   Explore our website.  Take note of the services we provide. Look at our testimonial page with our many happy and satisfied patients.
OUR MISSION:
"OUR MISSION IS TO EDUCATE, INSPIRE, AND EMPOWER INDIVIDUALS TOWARDS OPTIMAL HEALTH AND OPTIMAL PERFORMANCE IN THEIR LIVES!"
o
OUR OFFICE:
Located in the heart of Antelope Valley, between Palmdale and Lancaster off of 10th Street West and Columbia Avenue (Avenue M.), Dr. Rick Duenas and his team are dedicated to helping you achieve your health goals in an efficient and cost-effective manner.
Our facility is approximately 2,000 sq. feet and we are well equipped for everything from rehabilitation to sports performance.
In addition, we work closely with many leading local professionals such as lawyers, orthopedists, pain management doctors, and neurosurgeons to meet your individual needs, such as needing representation after a car accident or needing specific medical opinions on a health matter.
WHY US?:
As consumers, patients must make a choice about which health care practitioners they want to put their trust in.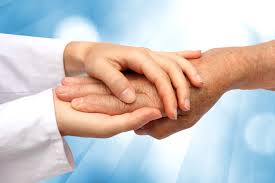 At Performance Chiropractic, we pride ourselves at being comprehensive and cutting edge with our approach to health care.  Our team trains daily and attends educational lectures on an ongoing basis, always implementing as new medical information comes about.
Many traditional offices focus on adjusting the spine alone.  As valuable as this is, we take it much further.  Our office offers physical  therapy, rehabilitation, clinical nutrition, functional fitness, corrective exercise, and many more services.   Our drug-free approach creates results that are untouched!  CLICK HERE  to learn about what else makes us the chiropractic office of choice in the Antelope Valley!
[
OUR GOAL:
Our goal at Performance Chiropractic is that you have a wonderful, unique, and health-giving experience.  We schedule our patients effectively such that waiting times for treatment is kept to a  minimal, usually under 5-10 minutes. And, we can usually accommodate NEW PATIENTS same day.
Our staff is experienced, bilingual, and well versed in all types of cases. We are friendly, caring, and have your best health interest in mind, always!
TO MAKE AN APPOINTMENT:
Thank you in advance for considering our office for your health needs. We are here to help you start your journey towards wellness!
To make an appointment, simply click below:

Performance Chiropractic
1055 West Columbia Way, Suite 106
Lancaster, CA 93534
Phone: (661) 942-5000
Fax: (661) 942-5002