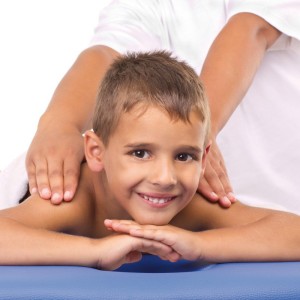 So many adults have come to recognize the benefits of massage therapy for their aches and pains and in helping to manage the stress of everyday life. Some parents have even started to sing the praises of infant massage for their newborns. What about all those older kids, what can massage do for them?
As a mother of 3 active boys, I hear almost daily complaints that something hurts. Headaches, knee pain from running, sprained ankles from soccer, shoulder and neck pain from carrying heavy school bags. Our kids face more challenges today in their daily existence than the generations before ever did. Life is faster for them and a 10 yr old trying to figure out how to keep up is bound to feel stressed out from time to time.
Massage therapy shouldn't just be for Mom and Dad. It's true that most children are not capable of handling a full hour session, they don't want to lay still for that long. That's where shorter sessions can be of great help. We are able to target specific problem areas and get the work done in half the time. 30 minutes is usually just right for most children.
I have successfully treated kids with a range of conditions with massage. My own children are prone to headaches and I am frequently asked to "rub" their necks and shoulders. I had a patient who was (and still is) an avid soccer player. At one point, about age 12 she began have terrible back and leg pain, her pediatrician diagnosed her with sciatica. Her mother was a long term client of mine and came to me for advice. During the girls first session, I found multiple trigger points in her hip flexors and gluteus muscles in addition to tightness in her hamstrings and across her low back. After 3-4 short sessions she began to improve. It wasn't a quick fix but that was 3 years ago and I still see her regularly. She has not had any of the recurring severe pain and loves coming in for her sessions!
I have treated soccer players, football players, swimmers, dancers and gymnasts. They all have their own special needs for dealing with the effects on their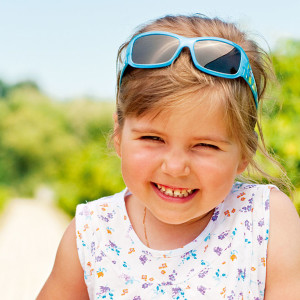 body from their chosen sports. Before every session, I interview both the child and the parent to get a full picture of the issues they're having. I strive to provide the parent with as much take home information as possible. Nothing is more important to me than the comfort of both the child and parent and that we address all their concerns.
We ask a lot of our kids now days and we can help them cope with a little TLC. Massage is for everybody regardless of age. If you're interested in scheduling an appointment or if you have questions we can answer for you, don't hesitate to call our office at 661-942-5000.
Jenny Orr, Licensed Massage Therapist
Performance Chiropractic
1055 West Columbia Way, Suite 106
Lancaster, CA 93534
(661) 942-5000