Thank you for your interest.  We offer several options for our new patients:
FREE CONSULTATION 
Enjoy a complimentary 10-minute OFFICE VISIT or PHONE CALL with our doctor.  If you decide for the office visit, you can meet the doctor and briefly discuss your medical issues and concerns with him to determine whether or not we are the right place for you.   Likewise, our doctor can assess whether we also can help you.
If we cannot help you, we will recommend another doctor that perhaps may. If we can help you, below are the different plans we have.
CASH FEE:
For patients who do not have third party coverage and are paying on a cash basis, we accept Cash, Check, Debit/Credit Cards, Flexible Savings Accounts, Health Savings Accounts, and we provide affordable Monthly Membership and Pre-Payment plans. Our rates are affordable for all.
After your FREE 10-Minute CONSULTATION, if both the doctor and you decide that our office is the right place for you, our New Patient Fee ($125 Insurance Value) is:
$65.00
  

Includes:
 *  Consultation with the Doctor
*  Comprehensive Examination
*  First Chiropractic Treatment 
*  Includes Any and  All Therapies deemed necessary:  

Ultrasound, Muscle stimulation, Soft Tissue Procedures, Exercise, Stretching,etc. 
*  Half-Hour EVALUATION MEDICAL MASSAGE  –  Our Therapist Then Reports All Finding to the Doctor
*  A Review of Your Medical Findings and Treatment Recommendations 
 Allow 30 – 45 minutes for your first office visit (excludes massage).  Half-hour evaluation massages are usually scheduled at a different time based on your availability and availability of our therapists. 
( Downloading  and completing your new patient forms prior to your appointment will save you 15 minutes. Click Here for New Patient Forms.)
Affordable INDIVIDUAL and FAMILY PLANS  available.  Customized plans may also include the addition of extra services, such as personal training, therapeutic massage, weight loss programs, etc.
 Your doctor will recommend the best plan for you based on your needs.
MILITARY DISCOUNT:
Veterans, THANK YOU for your service!  Please call our office to receive your special pricing.
HEALTH INSURANCE:
We are part of most insurance companies, including  PPO's and most HMO's.
If you have insurance, feel free to call our office and give our staff your insurance information. We can log onto the majority of insurance data bases to check your benefits.  Our staff will then relate this information to you, which will include any deductibles that need to be met, co-pay amount, etc. At such point, you can then decide whether you'd like to continue.
 Many insurance companies cover 10 – 30 office visits per year.  Other benefits may include coverage for massage therapy, personal training, AND/OR durable medical equipment, such as a back brace or a TENS unit. 
PARTIAL LIST OF MAJOR INSURANCES WE ACCEPT:
KAISER  –  BLUE CROSS  –  BLUE SHIELD  –  SISC  
CIGNA 
AMERICAN SPECIALTY HEALTH  –  AETNA  
UNITED HEALTH CARE  
 MOTION PICTURE  –  HUMANA  –  CHIROMETRICS
PERSONAL INJURY:
If you have been involved in a car accident simply let us know.  Services are typically fully covered by insurance.
If you already have an attorney involved in your case, no problem.  We are well-versed in personal injury cases and will work directly with your attorney.
If you NEED an attorney, we have excellent resources for you.  Call us, schedule your appointment, and we will guide you to the right attorney once you are here.
                                                                     
MEDICARE:
Patients will be glad to know that we are providers for Medicare.  There is $147 deductible that has to be met prior to Medicare covering expenses.
Medicare offers coverage for some chiropractic services, while others are not covered.
MEDI – CAL:
Medi-Cal does not cover chiropractic services.  However, we have many patients with medi-cal who see us under our special pricing plan.  To qualify, you must bring in your medical card for proof.  Call for further information.
WORKERS' COMPENSATION:
We participate in several MPN's (Medical Provider Networks) and are well versed in treating these cases.  In fact, Dr. Duenas served as an active QME (Qualified Medical Examiner) in the Workers' Compensation arena for several years.
On your first appointment, simply bring all reports you may have, including QME reports, diagnostic imaging studies, lab work, doctor notes, etc.
INTERESTED IN MAKING AN APPOINTMENT?  PLEASE CLICK ON THE  NEW PATIENT CENTER TAB  BELOW TO DOWNLOAD FORMS:

WE LOOK FORWARD TO HELPING YOU AND YOUR FAMILY ACHIEVE YOUR HEALTH CARE GOALS!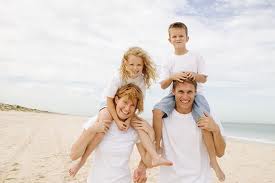 Phone: (661) 942-5000