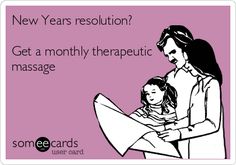 Every year most of us ring in the New Year and set out our New Year's resolutions. We set out goals for success, love, health, etc.  The reasons behind these resolutions vary from person to person and are reactions to the various stresses we have in our lives. MASSAGE can be part of a pro-active plan of preventative medicine in the same way as exercise and healthy living!
Doctors recognize the benefits and often recommend regular massage to their patients for reducing stress.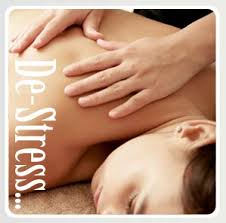 Studies have measured the stress hormone cortisol and found that massage DECREASES CORTISOL LEVELS DRAMATICALLY! Therapeutic massage has a myriad health benefits that can help you stay on track with your goals for the new year. Resolve to include massage therapy in your 2017 health regimen!
Reach Your Goals:
GET ACTIVE–From beginner athletes to elite professionals, massage therapy has been shown to have major benefits, including enhanced performance, improved conditioning, faster recovery, injury prevention and assistance in maintaining peak fitness.
SLEEP BETTER- Inadequate sleep is associated with a number of medical conditions, and can negatively impact s person's overall health. Research has shown how massage therapy can be used to help people who have difficulty sleeping.
MANAGE STRESS- Stress takes a toll on your health and quality of life. Studies have shown that massage can reduce stress significantly on physical and psychological levels including decreased blood pressure and heart rate, as well as significant changes in emotional states.
IMPROVE OVERALL HEALTH– Research shows massage therapy can play an important role in your health regimen. Pain management, increased immunity and stress reduction can positively affect your health and wellness.
At Performance Chiropractic, we are here to help you attain your health goals in 2017.  To schedule a therapeutic massage in our office, feel free to call us at (661) 942-5000.
Cynthia Estrella, Massage Therapist
Performance Chiropractic
1055 West Columbia Way, Suite 106
Lancaster, CA 93634