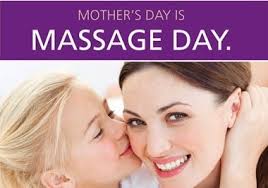 It's Mother's Day, a day for celebrating that special woman who gives of herself to make your day a little brighter. She's the shoulder you lean on, the leg you used to cling to and the strong back and arms that carried you. Isn't it time you did something to take care of her?
The benefits of massage are many and can be enjoyed by moms of any age or stage of life. Expecting mothers experience so many changes in their body, in such a short amount of time. Massage can help loosen tight joints, release overstretched muscles, increase circulation and relieve swelling…not to mention helping with those hormonal imbalances, which Dad should appreciate too!
Mothers of younger children are always on the go. Dance recitals, soccer games,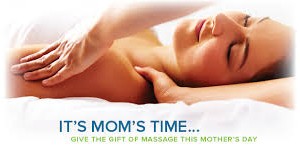 swimming lessons, parent-teacher conferences and school plays; the list of ways to fill her day is endless. If she works outside the home the stresses of a job and those responsibilities just compounds the problem. Doesn't she deserve a little R&R? A quiet place to settle her mind and rejuvenate her body?
As the saying goes, "A mother holds her children's hands for just a little while, their hearts forever". Even the mom with grown children has sleepless nights, wondering if her babies are safe and taken care of. Massage is a great way to ease anxiety and helps to keep sleep cycles regular.
The list of ways massage helps our body and mind is long, the list of ways our mothers help our lives is nearly endless. Give a little bit of that back to Mom today, she needs to take care of herself in order to take care of everyone else. Schedule her a massage today!
Jenny Orr, Licensed Massage Therapist
Performance Chiropractic
1055 West Columbia Way, Suite 106
Lancaster, CA 93534
wwww.facebook.com/DrRickDuenas