Our Team:
Rick Duenas, DC, CES, NASM-CPT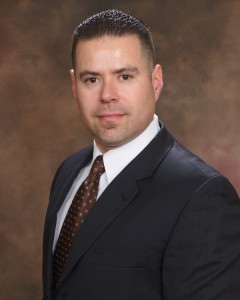 Dr. Rick Duenas is a graduate of Palmer College of Chiropractic West (PCCW) in San Jose, CA and has been in practice for over 15 years.  Prior to this, he completed his undergraduate studies in Biological Sciences at the University of California at Santa Barbara (UCSB). During his time as a student he worked as an Emergency Medical Technician (EMT) for an Advanced Life Support (ALS) ambulance unit and provided emergency care services for the university and adjacent local cities.
After obtaining his Doctor of Chiropractic (DC) degree, he trained as a state-appointed Qualified Medical Evaluator (QME) and served as an independent medical evaluator for countless Workers' Compensation cases representing injured patients for the state of California and providing expert opinion in medicolegal cases.
Dr. Rick Duenas is a Certified Personal Trainer (CPT) through the National Academy of Sports Medicine (NASM) and has attained an additional certification as a Corrective Exercise Specialist (CES), which helps him better apply exercise solutions for faster rehabilitation.  Dr. Duenas is also a spine-certified Active-Release Technique (ART) provider, allowing him to perform specific and effective soft tissue procedures to better help many conditions. In addition to his already extensive nutritional knowledge with years of applicable experience, Dr. Duenas is currently pursuing to become Board Certified in Clinical Nutrition.
Dr. Duenas utilizes his expertise in chiropractic, fitness, nutrition, soft-tissue applications, and rehabilitation to better help patients who present with a variety of health challenges. His treatments have a strong emphasis in addressing soft-tissue problems and utilizes such techniques as Myofascial and Active Release Techniques to address trigger points, scar tissue, tissue adhesions, tight muscles, and muscle spasms.
For fun, Dr. Duenas is an avid reader, attends ongoing post-graduate courses on a variety of health topics, enjoys working out, and loves to spend time with his wife, two boys, family, and friends.
f
Jessica Linares, Licensed Massage Therapist.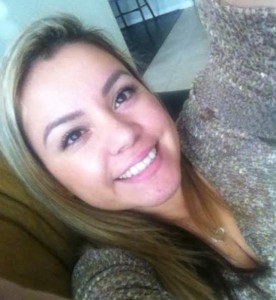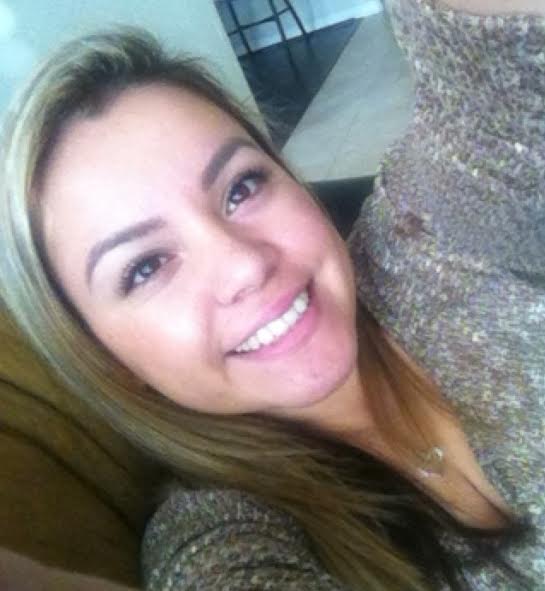 Jessica Linares is certified as a Licensed Massage Therapist (LMT)  through the University of Antelope Valley (U.A.V.).  As an experienced therapist, Jessica has worked hand-in-hand with a variety of doctors through the years and has now been working with Dr. Duenas for over 3 years. Jessica is experienced in a wide variety of massage techniques including Swedish Massage, Sports Massage, Trigger Point Therapy, and Deep Tissue.  Clients truly enjoy her firm and caring hands, making her expertise obvious.
In addition, Jessica is also the Office Manager for Performance Chiropractic and is well-versed in dealing with insurance companies and attorneys. She serves as the liaison between our office, the patient,  and the many  Personal Injury and Workers' Compensation attorneys that we work with.  Her goal is to make sure the patient gets the proper both legal and medical help they deserve.
Jessica enjoys travelling, good movies, working out, and spending time with her family.  She is a great addition to our team .
f
Jennifer Orr, Licensed Massage Therapist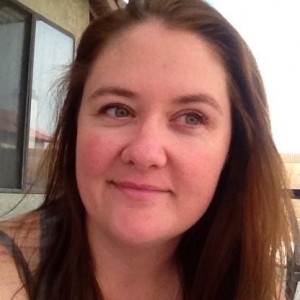 Jennifer is a graduate of the Massage Therapy program at the University of Antelope Valley and is certified as a 
Licensed Massage
Therapist (LMT)
. Prior to completing her massage certification she spent 5 years working as a Medical Assistant at Orthopaedic and Spine Center of the Rockies in Fort Collins, CO. She has a background in sports medicine as well as post injury and surgical recovery and rehabilitation. She specializes in
Deep Tissue Massage
,
Trigger Point Release
,
Deep
Tissue Stretching
,
Pregnancy Massage
and has provided relief of symptoms from many chronic pain conditions for her clients. Jennifer has also worked with children with Autism and other developmental disorders, using massage to help with sensory integration, impulse control and focus issues.
In her spare time, she spends as much time outside as possible enjoying the beautiful California weather. Camping, hiking and bike riding with her 3 children and 2 dogs. She volunteers time with the local non-profit animal rescue group she adopted her pups from. She also spends much of her time reading and researching new techniques to bring to her clients and is always looking for ways to expand her knowledge and skills.
Cynthia Estrella, Certified Massage Therapist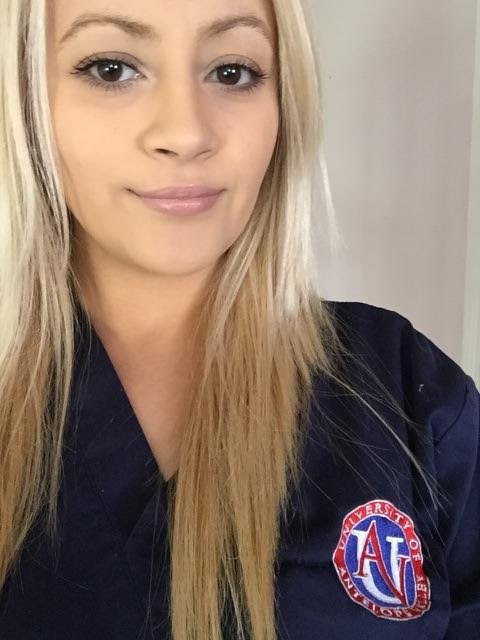 Cynthia Estrella is a passionate and talented Certified Massage Therapist who completed her education through the University of Antelope Valley (U.A.V).  She is well-versed in an array of massage techniques, of which include Swedish, Sports Massage, and Deep Tissue.
Cynthia holds additional certifications in Event Sports Massage Calibration and in Top 10 Pain Release Techniques from the Touch of Health Kinesiology Association.  She is passionate about sports massage and served as the President of the Health & Fitness Club while attending the university.  She is also a member of the California AMTA Sports Massage Team.
For fun, Cynthia enjoys watching good movies, travelling, attending Dodger games, and spending quality time with family.
Dalton Arellano, Certified Personal Trainer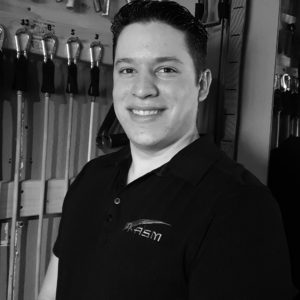 Dalton Arellano is an accomplished personal trainer with an incredible talent to draw from his extensive knowledge base and create carefully crafted and effective training programs for his clients.  Dalton has been training for almost a DECADE and has serviced a wide range of clients from children to adults, from the non-athlete to the competitive athlete, and has directed a variety of boot camps,  including youth sports football camps and women's boot camps with great success.  He also traveled on tour with professional musicians all over the U.S. and served as their private trainer.
Dalton is certified as a personal trainer through the National Association of Sports Medicine (NASM-CPT).  He holds additional certifications as a Corrective Exercise Specialist (NASM-CES), as a Performance Enhancement Specialist (NASM-PES), as a Golf Fitness Specialist, and as a Youth Exercise Specialist. During his training, Dalton spent years shadowing under a Doctor of Osteopathy (DO) who specialized in sports medicine, giving him an in-depth understanding of relevant medical issues affecting the clients he trains.
Dalton is forever passionate about the human body and continues to learn information through countless anatomy and medical books about body movement, body function, nutrition, and on improving overall health.  It is his passion to help people become the best versions of themselves through health and fitness!
Dalton leads an active lifestyle in the Antelope Valley and enjoys jet skiing, tennis, weight training, and spending time with his family and beagle Remi.
JAMIE KIEFFER, LICENSED MASSAGE THERAPIST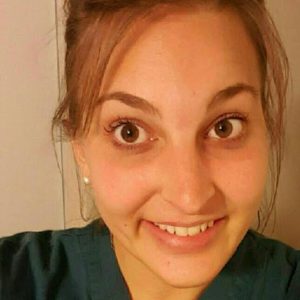 Jamie Kieffer is a graduate of the Massage Therapy program at the University of Antelope Valley and is a certified Licensed Massage Therapist (LMT) with now over 9 years of professional experience. She's worked hand-in-hand with several chiropractors over the years and has specialized in both back office clinical skills as well as managing front-office administrative duties, making her well-rounded in all aspects of a clinical setting.
Jamie is knowledgeable in anatomy, physiology, and body mechanics, making her an excellent massage therapist.  She specializes in deep tissue, Swedish, and pregnancy massage.  She has excellent communication skills and easily establishes rapport with clients, putting them at ease and providing for an excellent therapeutic massage experience.
Jamie enjoys reading, hiking, barbecuing  with family, traveling cross country, and meeting new people.   She also has a husky pit named "Dude" that she enjoys spending time with.