Top Reasons to Choose Our Office…
#1. WE ARE

NOT

YOUR TYPICAL CHIROPRACTIC OFFICE!
As an experienced chiropractor who pursues cutting edge treatment approaches, I understand the need for INTEGRATIVE CARE .   In traditional chiropractic offices, the only form of treatment is spinal manipulation, known also as a "spinal adjustment".
The fact is that for most people………spinal adjustments certainly SHOULD be a part of their care!
Spinal mobility is one of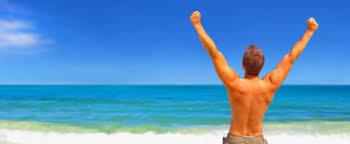 the most important attributes to having a healthy back and for most unfortunately, loss of mobility is common.  When this happens, joints and local tissues degenerate, inflammation and pain set in, and important nerve structures that supply tissues and organs become affected, all this leading to a detriment in overall health.
However, MORE MAY BE NEEDED and, it often is!
Whereas the spinal adjustment may be the only treatment provided in many traditional offices, our integrative evaluation allows us to discover other body issues that also often need attention…..such as muscle imbalances, poor muscular endurance, balance issues, bad posture, nutritional deficiencies, painful muscular knots, etc.
Our typical patient not only gets their spine adjusted, but for the many who need it, we also perform soft tissue and localized massage,  stretch our patients, perform physical therapy procedures (ice, heat, ultrasound, muscle stimulation, taping,etc),  employ cervical and lumbar traction, and for patients who need it, have them perform targeted, minimal time-duration, exercises to address certain needs.
Bottom line, we are a FULL SERVICE OFFICE!  Our healthcare philosophy is INTEGRATIVE CARE on EVERY visit.  One low-cost fee per visit.  Add both of these together and you get a formula that equals great clinical outcomes and satisfied patients!
#2.  CONSERVATIVE, DRUG-FREE, NATURAL HEALTH FIRST!
Our approach to healthcare is to make sure patients cover all the health basics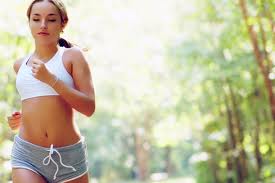 FIRST before relying on surgeries, experimental procedures, and/or long term medications.
There is a wealth of medical literature that supports natural treatments, including DIET,  EXERCISE, SUPPLEMENTATION, and LIFESTYLE CHANGES to manage chronic disease (diabetes, fibromyalgia, cardiovascular disease, thyroid disorders, headaches, migraines, brain fog, osteoporosis, etc.). In fact, in most cases, the results are even better!
Unfortunately, many medical professionals are unaware on how to properly employ this information effectively.  We do…..and will help you!
In cases where more aggressive medical intervention is needed, we will responsibly refer you as deemed appropriate. We co-refer with many local neurologists, neurosurgeons, orthopedists, and general practitioners.
In most cases, aggressive therapy should be your LAST resort…….not your first as it so commonly is in today's  health care model!!
#3
. WE ARE EXPERIENCED
Our doctor, Rick Duenas, DC, CES, NASM-CPT has been in practice for over 14 years, is proficient in analyzing and treating musculoskeletal issues, and has treated and rehabbed thousands of chronic pain patients.  He is knowledgeable and experienced in dealing with a variety of conditions by utilizing an integrated natural health care approach.  He is incredibly passionate about healthcare and about helping people achieve their health goals.
At Performance Chiropractic we are well versed in  handling all types of cases,  including general insurance, personal injury, Medicare, and workers' compensation…..and have done so for years.  Experience counts!
#4.  WE RESPECT YOUR TIME
Our office respects your valuable time and ensures that your wait time is usually less than 5-10 minutes.
This is why we offer a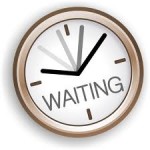 15-minute Wait Guarantee.  If you ever have to wait more than 15-minutes to begin your therapy past your scheduled appointment, then that appointment is FREE!  No questions asked.  After all, your time is just as valuable as the doctor's time!
.
#5.  WE OFFER A 100% SATISFACTION GUARANTEE!
We offer a 100% satisfaction guarantee on our services.  If at any time during your treatment you feel like you haven't been treated like a V.I.P,  tell us and we'll do whatever it takes to make it right.  We can't always guarantee full recovery of your health condition because in many cases permanent tissue damage has already occurred and can't be "fixed".   However, in such cases we can still improve upon your condition by decreasing pain, improving range of motion, increasing body functionality, etc.
Be assured that our team will put %100 effort in helping you improve your health problem as best we can.
#6.  WE OFFER A NO-RISK, FREE CONSULTATION
At Performance Chiropractic we  offer a NO-RISK, FREE CONSULTATION for you to try our office and determine if we are the right place for you.  Come in, speak to the doctor, and get a feel for what we have to offer.
Likewise, during this consultation we too can assess  whether we can help your individual health issue. We only accept patients we believe we can truly help.  Our FREE CONSULTATION allows a no-risk way to determine if we are a match. Simply click below.  We look forward to meeting you!

#7.  OUR FACILITY IS WELL-EQUIPPED TO SERVE  YOU!
Our 2,000 sq. foot facility is perfectly sized to accommodate everything from acute care management to full sports performance activities.  In our facility we comfortably treat our patients, sponsor health care classes,  have multiple massage therapy rooms, and teach exercise in our private studio…..all under one roof.
#8. 
 WE HELP PATIENTS WITH EFFECTIVE WEIGHT LOSS SOLUTIONS!
In case weight loss is your goal, we have a great track record in helping patients LOSE WEIGHT naturally.  Lab testing, a diet journal, and body composition testing are used to properly first analyze your overall health.   Then this information is used to customize a unique program based on your goals and needs.  Our program are clinically proven and all of our supplements are GMP-certified (better quality).
#9. WE HAVE AFFORDABLE PLANS
With patients who are accepted for care and have no insurance, we have affordable ways to seek treatment.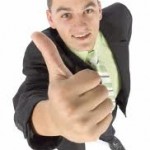 We never turn away patients who need care because of finances.  We will work with you to create an affordable plan based on your needs.
We accept Cash, Check, Debit/Credit Cards, Flexible Savings Accounts, Health Savings Accounts, and  provide affordable Monthly Membership and Pre-Payment plans.  Our rates are affordable for all!
 #10:  WE OFFER A VARIETY OF SERVICES
We are a variety of services!  Along with traditional chiropractic spinal adjustments, our integrative approach includes adjunct services that allows us to better help patients reach their goals.  CLICK HERE for a complete list of SERVICES, which includes NUTRITIONAL COUNSELING, POSTURE CORRECTION, WEIGHT LOSS GUIDANCE, EXERCISE PROGRAMS, CASTING FOR ORTHOTICS, DMV PHYSICALS, SCHOOL SPORTS PHYSICALS, SOFT-TISSUE THERAPIES, and more…
#11:   OUR DOCTOR AND STAFF ARE BILINGUAL
For many non-English speakers, communicating matters such as health issues in their native language is important. Both our doctor and staff are bilingual in English/Spanish and as such, are able to meet this need.  
#12.   BOTTOM LINE…………………WE GET RESULTS! 
CLICK HERE to see TESTIMONIALS of our satisfied patients.